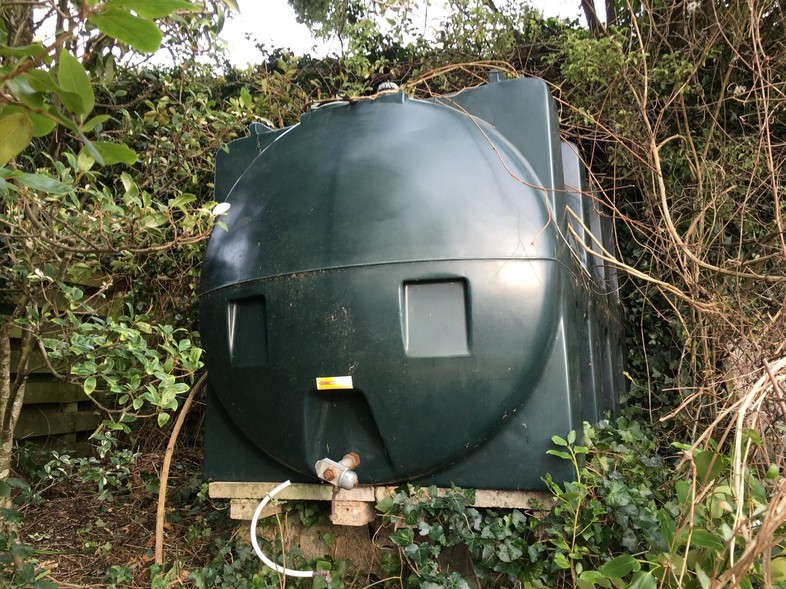 Goff Heating Oil Guide to your heating oil tank -
1. Know your tank and how it works.
If you have recently moved into a domestic property with oil fired central heating then take time to look at your tank, see the sight gauge, find the filter and locate the shut off valve in case of an emergency.
2. Check your tank level and condition.
OFTEC, the Oil Firing Technical Association recommends you visually check your tank weekly, for any cracks, scratches, bulges or rust, which may allow fuel to leak.
3. Consider a replacement tank.
OFTEC suggest a typical oil tank can have an expected working life of twenty years. This can increase with good maintenance, but might decrease with neglect. Maybe it is time to replace your tank before it fails. Goff Petroleum work with Anglia Heating Solutions to supply and install new and replacement oil tanks. Please get in touch if you have tank concerns.
4. Is your Tank and oil insured?
Did you know that many household insurance policies exclude your Heating Oil tank? The Environment Agency strongly recommend taking out an additional insurance to cover your tank for any loss of oil, any costly environmental clean up's and the cost of cleaning your own and any neighboring properties.
5. Good Access.
Make sure your Heating Oil delivery driver and OFTEC heating technician can access your tank for deliveries, inspections and maintenance. When you order your Heating Oil from Goff you can add special delivery instructions to help the driver find your tank.
6. Is your tank and oil protected from unsavory people?
Unfortunately heating oil theft does occur in some rural isolated homes. Whilst usage in winter is often reported as theft the sad fact is that some reports of theft are true. Whilst it is important for your tank to be easy to access for drivers and technicians it is also a good idea to shield it from others. Shielding your tank from the road, installing a security light or alarm, and regularly monitoring your usage will all help prevent fuel theft.
7. Check your Heating Oil levels regularly
Running out of Heating Oil can be costly as you will require an emergency fuel delivery and possibly a Heating Oil technician to re-start your heating system. Keep an eye on your oil level gauge, and occasionally check the level with a stick to ensure that the gauge is working.
8. Oh no my tank is leaking!
If your tank is leaking, make sure you try and stop the leak, and put a bucket or tray down to catch the drops. Heating Oil is toxic and can be harmful to the environment. In the event of an oil leak call your engineer or Anglia Heating Solutions who would be please to assist.
9. Water in the fuel tank.
Condensation and leaks can occur in most Heating Oil tanks, allowing water to collect and build up over time. The presence of water can contaminate your fuel which can lead to a central heating boiler, or aga, failure. Your annual boiler service should include a tank inspection with a water dip made. If water is found your engineer will be able to remove the water, using something like a Tank Sponge which contains super absorbent polymers that remove water from the tank.
10. Service your boiler and tank annually.
OFTEC recommend having your Kerosene Heating Oil boiler serviced by one of their qualified technicians at least once a year. At this visit your technician should carry out a tank inspection too check the condition of your Oil tank, the filters and supply pipes. If you need an inspection, or suffer a breakdown, Anglia Heating Solutions would be pleased to assist. You can contact them on 01953 713560.
Get to Know Your Oil Tank from the Environment Agency can be downloaded here.
Animated video from the Channel Islands about oil tank leak prevention avaliable here.
OFTEC Oil Tank FAQ's avaliable here and information for Oilcare is avaliable here.