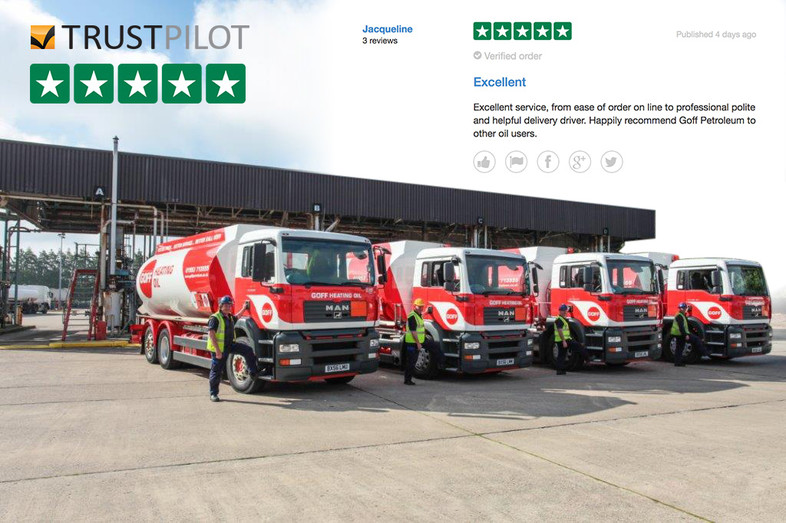 Goff Heating Oil serve more than 70,000 homes, farms, schools and businesses direct with heating oil. We wouldn't be able to do this without a very high level of customer service, quick delivery times and competitive prices.
But rather than us telling you how great we think we are, we thought we would let you, our customers, give an honest account of our pricing, service and the team that deliver it to you.
Which is why we partner with TrustPilot to allow trusted, independent reviews to be made about Goff Heating Oil.
TrustPilot the world's largest and most trusted review platform aims to give everyone a voice, by offering anyone the opportunity to leave a genuine review, which is published instantly without censoring. This way TrustPilot guarantee to offer an honest voice on the quality of a company.
To date Goff Heating Oil has been reviewed over 9000 times, with an average score of 4.8 out of 5. We have been awarded their Excellent rating and their ranking as the UK's Number 1 Heating Oil Supplier.
We won't rest on our laurels however. We read all the feedback we receive and continually try to provide the best service we can to you our valued customers.