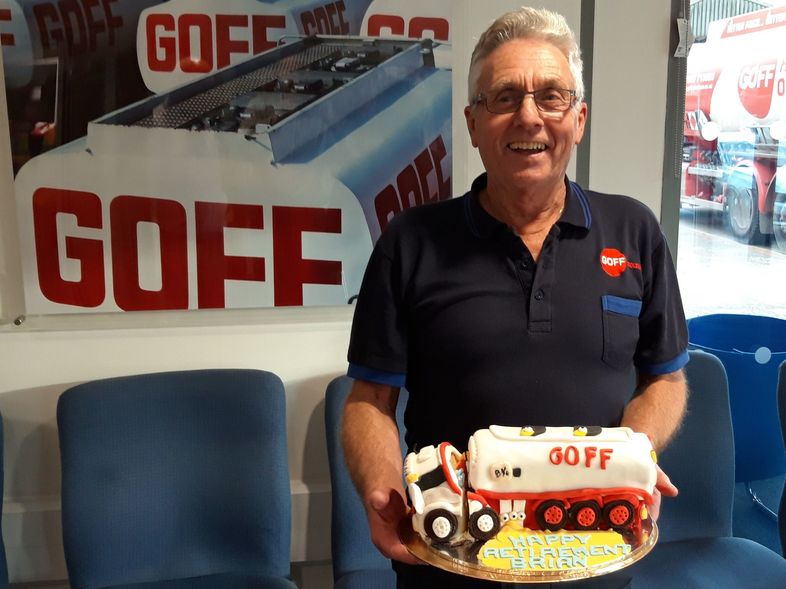 One of our longest serving drivers, Brian completed his last run today, collecting heating oil from Harwich and delivering it to our Wymondham depot.
I first met Brian when he worked with Kevin, Lionel, Len, David and Stuart on the four wheel domestic delivery tankers that operated from our Mile Cross depot in Norwich.
Always a cheery face to have in the yard he was loved by the North Norfolk customers he served all winter long.
As our business and delivery area grew, Brian was one of the first drivers to use a six wheeler for domestic deliveries in far off places like Suffolk. "They will never work" they used to say but Brian was one of the men that proved them wrong; now six wheelers make up the bulk of our domestic heating oil delivery fleet as our routes are longer and our customer base more widely spread.
For the last few years Brian has run with the artic fleet collecting fuel from terminals and refineres across East Anglia and delivering it into our depot network.
We wish you well in your retirement as you hang up your hose. You will need plenty of drive in the tank to keep up with your new cockerpoo puppy which I am sure will keep you smiling for many years to come.
Thank you