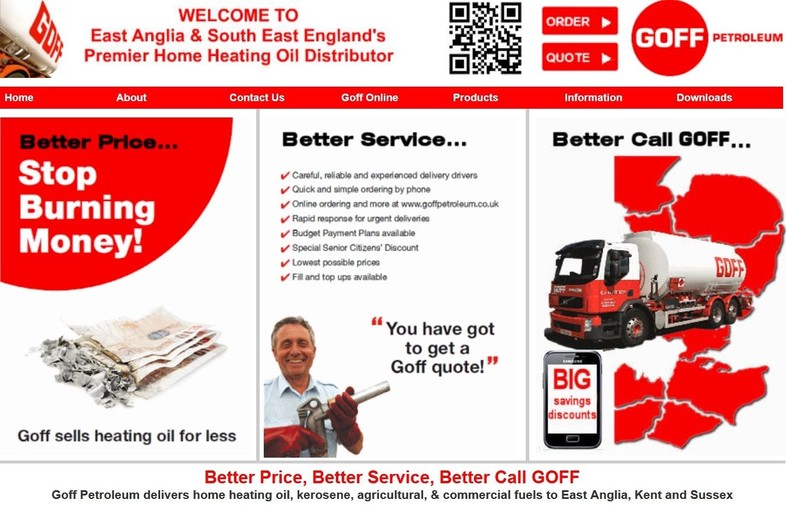 Goff Heating Oil have been online since 1998, and this Autumn it's time to say goodbye to the old and hooray to the new.
In the world of technology and the internet things change fast and there have been a few developments since 1992 when Dial Up internet was first introduced to the UK.
2000 E-commerce becomes possible due to increased web security
2001 iTunes set up and the first iPod (audio only) released
2004 Social Media was born when Facebook was created
2005 First time broadband usage overtook dial up
2006 It was not only birds that tweeted as Twitter was launched
2007 First iPhone launched
2010 First iPad
Our new website has been designed with the technology of today and hopefully the near future in mind. The new site has been given a refreshing new responsive design so will work on computers, tablets and smart phones all of which will benefit from the added functionality.
So whether you are looking to get a heating oil quote, find a phone number, or simply find out more about your heating oil provider, then you can do so easily from your desktop pc, tablet or smartphone!