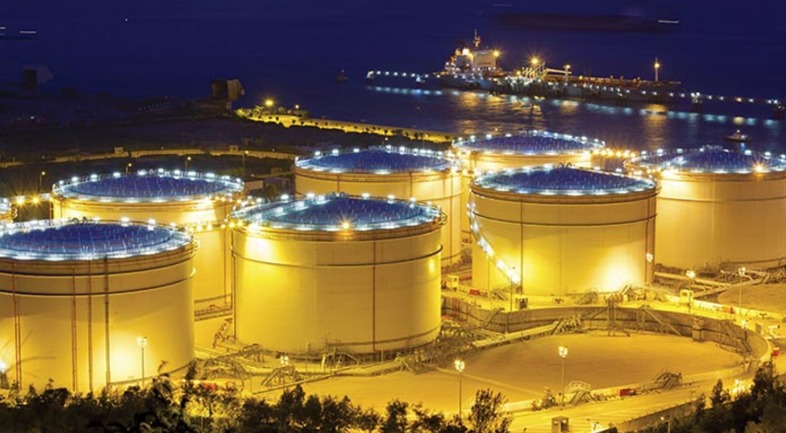 Goff Heating Oil Price Information
Oil Market, Exchange Rate and Heating Oil Price Information April 2020.
Brent Crude Dated ($ per Barrel)
Price at Start of Month: $17.30 Price at End of Month: $19.71
Highest Price in Month: $19.71 Lowest Price in Month: $13.21
Pound £ to US Dollar Rate $ Exchange Rate FT:
Start of Month: 1.2425 End of Month: 1.2614
Kerosene (Heating Oil) Cargo Price $ per tonne
Start of Month: $200.75 End of Month: $154.50
Highest Price in Month: $221.25 Lowest Price in Month: $111.00
Resulting in a Heating Oil Price (Pence Per Litre) Monthly range: 7.32 ppl
Market Commentary:
Just How Big Is the Biggest-Ever Slump in World Oil Demand?
How low can you go? That seems to be the question bothering the world's big-three oil forecasting agencies as they grapple to come to terms with the size of the slump in oil consumption triggered by the international response to the Covid-19 virus.
The International Energy Agency, the Organization of Petroleum Exporting Countries and the U.S. Energy Information Administration have all updated their oil market forecasts in the past week and they make grim reading. As recently as February, all three saw the world's thirst for oil increasing by close to 1 million barrels a day this year. Now they are projecting a drop in annual average demand of anywhere between 5 million barrels a day and more than 9 million.
The IEA is the most bearish of the three agencies by some margin. Having been the least optimistic of the three about the strength of growth earlier in the year, it's now way out in front of the others in its estimation of the demand destruction caused by the grounding of planes, parking of cars and suspension of large parts of the economies in much of the world.
Collapse
Previous views on demand growth have been swamped by the sheer size of the demand destruction wrought by the Covid-19 virus.
On an annual average basis, the Paris-based IEA now expects global oil demand to be 9.3 million barrels a day lower this year than it was last year. That's equivalent to losing the entire consumption of India and the whole of Africa. OPEC is a little less gloomy, seeing demand falling year-on-year by 6.85 million barrels a day, while the EIA looks positively optimistic, with its drop of 5.25 million barrels.
But if you think the annual average figures are bad, the quarterly ones are truly horrifying.
2Q Blues
The IEA sees a loss of oil demand in the current quarter that's equivalent to the entire consumption of the U.S. and Canada, or about 23 million barrels a day. The EIA and OPEC are not quite so gloomy, but even they see a drop greater than all the oil used in France, Germany, Italy, Spain, the U.K. and Japan.
All three expect things to get better, or at least not to be quite so bad, in the second half of the year. By then the IEA and OPEC agree that global oil demand will (only) be down by about 5 million barrels a day compared with the same period last year. OPEC and the IEA have very similar views on oil demand in the second half of 2020, while the EIA is noticeably more optimistic. That optimism may reflect the views of an administration that seems determined to ease the lockdown on its citizens as soon as possible.
In the face of these demand forecasts, it's little surprise that the OPEC group of countries agreed their biggest-ever output cut and managed to bring almost all of their OPEC+ allies along with them. It's also clear that the cuts by themselves are not nearly big enough to offset the immediate slump in demand.
If the OPEC members adhere strictly to their part of the deal -- which is itself a tall order -- the group will pump about 23.4 million barrels a day in May and June, assuming the three members exempt from the cuts -- Iran, Libya and Venezuela -- continue pumping at last month's levels. That's down from a possible 31.8 million barrels a day in April, if Saudi Arabia, Kuwait and the U.A.E. all boost output as they have threatened until the cuts come into effect. That would give an average second-quarter production level of 26.2 million barrels a day.
Too Much Oil
OPEC over-production in the second quarter could be anywhere between 6.5 million and 17.7 million barrels a day, which would have to go into storage
Comparing that production level with the three agencies' assessments of the world's need for OPEC crude in the second quarter reveals the alarming size of the potential stock-build. OPEC's own supply demand forecast suggests that stockpiles will build at an average rate of 6.5 million barrels a day this quarter, while the EIA sees them filling at a daily rate of 8.6 million barrels.
But the IEA sees the world needing just 8.5 million barrels a day of crude from OPEC in the second quarter. That would be equivalent to Saudi Arabia pumping in line with its agreed target in April as well as for May and June and none of the group's other members pumping anything at all.
Assuming the deal is implemented in full from May 1, the IEA's numbers imply global stockpiles building at an average rate of 17.7 million barrels a day during the whole of the second quarter. That would require 1.6 billion barrels of storage space for crude by the end of June.
On the basis of those figures, even with the full OPEC+ cuts and the loss of an additional 4.5 million barrels a day of non-OPEC supply, oil prices will still have to fall far enough to persuade more producers to shut in more production before we run out of places to store all the crude that nobody wants.
By Julian Lee in Bloomberg 17 April 2020
Will Oil Markets Ever Recover?
By Tsvetana Paraskova
Oil companies, oil refiners, and oil traders believe that the worst of the demand destruction is already behind us. But the jury is still out on how long it will take for global oil demand to recover to pre-COVID-19 levels--if ever. The current prevailing opinion among industry professionals, international organizations, and analysts is that it could be more than a year before oil demand returns to 2019 levels.
There are early encouraging signs that demand is already edging up from the bottom that it hit a couple of weeks ago. Yet, the industry may have to wait until the end of 2021 to see global oil demand back up to 100 million barrels per day (bpd).
What's worse, some analysts say demand may never return to those levels.
Shell's chief executive Ben van Beurden said on the earnings call last week that the current crisis is a "crisis of uncertainty," and we don't know what's on the other side of it, as the supermajor slashed its dividend for the first time since World War II.
"We are looking at a major demand destruction that we don't even know that will come back. So the oil price may come back. But if the volumes are significantly lower, we still have a major dislocation, of course, in our own cash wheel," van Beurden said.
Demand will return. However, it will be a slow journey on the road to recovery. According to one of the biggest oil firms in the world, Shell, maybe we've already hit peak oil demand—a sobering view in stark contrast with opinions from just three months ago that suggested global oil demand would continue to grow every year for at least another decade.
Still, signs are already out there that the worst of the demand crash is behind us.
"I think there probably is a pent-up demand for folks to get out of their houses and get mobile and to shop again and to go to restaurants again,"
Joe Gorder, chairman and CEO at one of the largest refiners in the U.S., Valero Energy, said on the earnings call last week, commenting on the uptick in U.S. gasoline demand.
Darren Woods, chairman and CEO at ExxonMobil, which just reported its first quarterly loss since the 1999 merger of Exxon and Mobil, said on the call:
"[T]here are some, I'd say, encouraging early signs in the transportation sector, particularly road transportation."
Last week, U.S. nationwide gasoline prices edged up for the first time in ten weeks due to a slight uptick in demand, according to AAA. For the week to April 24, the EIA reported a surprise draw in gasoline inventories, suggesting that the U.S. has put the worst of the demand slump behind.
U.S. gas demand rose from 5.31 million bpd to 5.86 million bpd in the week to April 24, but it was still 3.37 million bpd lower than the 2019 rate for that week, AAA says.
"As more states aim to end their stay at home orders and businesses around the country begin to reopen, gas demand is likely to continue increasing and pump prices are likely to slow their decline and possibly increase, too," AAA noted.
Demand is slowly crawling up and will continue to do so, both in the U.S. and in Europe, where major economies such as Italy and Spain started to relax strict lockdowns in early May.
The question now is how long it will take to see demand back up at around the levels seen in 2019. According to the top executives at some of the world's top oil trading houses, we have already seen the bottom of demand loss. Still, the recovery could take more than a year.
Torbjörn Törnqvist, chairman and CEO at Gunvor Group, told Bloomberg's Javier Blas that the market would take a long time to rebalance and oil prices would stay capped at around $40 a barrel until late in 2021.
According to the International Energy Agency's (IEA) latest estimates as of early May, global oil demand is set to drop by a record 9.3 million bpd in 2020 from 2019. The demand destruction in Q2 would be 23.1 million bpd, while the recovery in the second half of 2020 will only be gradual.
"Nonetheless, demand is not expected to reach pre-crisis levels before the end of the year, with December demand projected to be down 2.7 mb/d from December 2019 levels," the IEA said last week.
By Tsvetana Paraskova in Oilprice.com
Additional Oil Market commentary & Data
Available from BBC Market Data
The Office for National Statistics record the price of heating oil and publish monthly updates on the average delivered cost of a domestic delivery of 1000 litres of kerosene in the UK . The information held by the ONS is freely available online and can be found here: ONS Price of heating oil