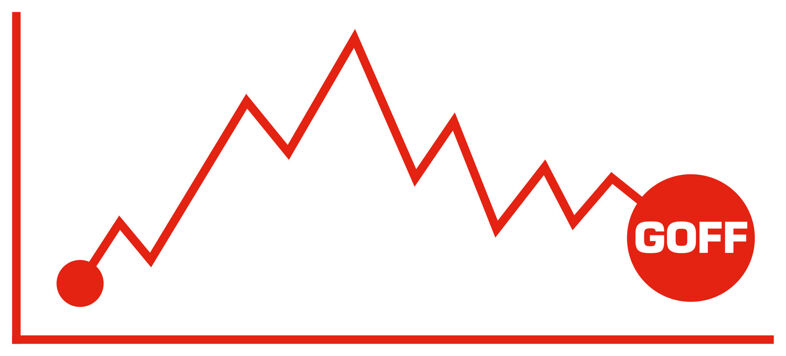 Oil Market, Exchange Rate and Heating Oil Price Information October 2021.
Brent Crude Dated ($ per Barrel)
Price at Start of Month: $78.62 Price at End of Month: $83.47
Highest Price in Month: $86.16 Lowest Price in Month: $78.62
Pound £ to US Dollar Rate $ Exchange Rate FT:
Start of Month: 1.3539 End of Month: 1.3708
Kerosene (Heating Oil) Cargo Price $ per tonne
Start of Month: $699.25 End of Month: $752.50
Highest Price in Month: $778.00 Lowest Price in Month: $699.25
Resulting in a Heating Oil Price (Pence Per Litre) Monthly range: 3.89 ppl
Market Commentary on the Newsfeeds:
- With natural gas, coal, and oil prices all soaring this summer, it is clear that a successful energy transition will take decades not years
- Some energy transition proponents may have confused Covid energy demand destruction with a change in consumer behavior
- The truth is that an energy transition can only occur when clean energy can be provided both cheaply and reliably
This year's global demand for all three fossil fuels has sent a message to overly enthusiastic proponents of the energy transition - hold your horses.
Those who predicted last year the demise of oil, gas, and coal after the pandemic and those who said that peak oil demand was already behind us because lasting changes in consumer behavior would reduce the use of crude are now facing reality.
Global oil demand is just a few months away from reaching pre-pandemic levels, while natural gas and coal demand have already exceeded the 2019 volumes.
Sure, international airline travel is still struggling because of COVID-related travel restrictions in place in many countries. But economies are bouncing back, industries are growing, and the world needs a lot of energy, once again.
Fossil Fuels Support Economic Growth
And fossil fuels continue to supply most of that energy and will do so for years to come. Last year's slump in fossil fuel consumption is being erased, and those who expected oil, gas, and coal demand to never return to pre-COVID levels now know they were wrong.
Also wrong were all those who hoped the 'build back greener' policies that governments pledged last year would suddenly lead to solar, wind, biofuels, sustainable aviation fuels, and hydrogen displacing fossil fuel-generated energy overnight.
Economies are recovering post-COVID, and consumer habits haven't changed all that much: consumers still want a warm home, power, the latest tech gadgets, and to be able to freely travel and spend money.
Apart from a share of renewables for power generation, solar and wind, for example, are not really providing the energy and all the stuff consumers buy. Fossil fuels do. And they will continue to do so for at least another decade until the energy transition - including in industries other than power generation - accelerates.
The share of renewable energy sources in electricity generation continues to rise, but renewables are incapable of meeting the rebounding power demand, the International Energy Agency (IEA) said in July.
The IEA also says that if the world were to meet a net-zero target in 2050, it should stop investing in new oil, gas, and coal supply now.
Yet, these days, both the most developed economies in Europe and the fastest-growing developing economies in Asia - China and India - are experiencing first-hand what undersupplied coal and gas markets mean: very high prices of energy commodities and power supply, and industries halting factories because of shortage of electricity or gas.
Coal And Gas Demand Back Above Pre-Covid Levels
The post-COVID economic recovery drove demand for oil, coal, and gas, with coal and gas consumption already exceeding pre-pandemic levels. As a result, the record slump in global emissions from 2020 is also being erased, posing another conundrum to the global fight against climate change.
On average, coal demand declined by 4 percent last year - the steepest drop since World War II - but it was already back to pre-pandemic levels by the end of 2020, the IEA says.
"Coal use in the fourth quarter was 3.5% higher than in the same period in 2019, contributing to a resurgence in global CO2 emissions," Carlos Fernández Alvarez, Senior Energy Analyst at the IEA, wrote in a commentary in March.
This year, coal demand is rebounding strongly in 2021, driven by the power sector, the agency said in its Global Energy Review 2021 in April. Natural gas demand is also bouncing back and is expected to erase the 2020 loss and push demand 1.3 percent above 2019 levels, as per IEA estimates in the same review.
Oil Demand Set To Reach 2019 Levels Within A Few Months
Oil demand is also on track to soon reach 2019 levels and exceed them. Many analysts and oil companies see global oil demand returning to the pre-crisis levels of 2019 as early as the start of next year, if not earlier, by the end of 2021. According to OPEC's latest estimate, global oil demand in 2022 will average 100.8 million bpd and exceed pre-COVID levels.
The current gas, coal, and power crisis in Europe and Asia is also set to accelerate oil demand recovery in the winter if gas-to-oil switching becomes more widespread.
By early 2022, demand for all fossil fuels is expected to have reached or exceeded pre-pandemic levels, highlighting the challenges of the energy transition to secure reliable - and preferably affordable - energy for the world.
"The energy transition and decarbonisation are decade-long strategies and do not happen overnight," Cuneyt Kazokoglu, head of oil demand analysis at consultancy FGE, told Reuters.
Last year's slump in fossil fuel demand had nothing to do with the energy transition: it had everything to do with the lockdowns and economic decline, Kazokoglu said.
A rushed transition without considering the still enormous role that fossil fuels play in the economy and consumers' lifestyle risks exposing the global energy market to supply crunches and price spikes.
"Prices for fossil fuels will remain volatile, perhaps more so than today since the risk of a supply-demand imbalance is greater in a market that is shrinking where the case for further investment is weak, which could produce short-term rallies," Nikos Tsafos, the James R. Schlesinger Chair for Energy and Geopolitics with at Washington-based Center for Strategic and International Studies (CSIS), wrote in a commentary last month.
The price of commodities critical for the energy transition - such as the key metals lithium, cobalt, nickel, or copper - are also prone to volatility, Tsafos notes.
The energy transition will not be smooth sailing and will take decades. In the meantime, fossil fuels will continue to support the global economy and the security of the energy supply.
Even the IEA, while saying that well-managed energy transitions would be the solution - not the problem - in the current gas and power crises, acknowledged that "The links between electricity and gas markets are not going to go away anytime soon. Gas remains an important tool for balancing electricity markets in many regions today."
By Tsvetana Paraskova for Oilprice.com 5th Oct 21
- Meteorologists are predicting a cold winter, and it could send energy prices even higher.
- Record-high natural gas prices forced some utilities to switch to oil derivatives instead, boosting demand for crude.
- Though oil prices might break $100, they are unlikely to stay there for long.
The spike in oil prices to the highest in years after OPEC+ said it will not add more barrels than the initially agreed 400,000 bpd monthly was expected. The forecasts by bank analysts that oil could go higher before the year is over were also expected. Now, some are expecting a further climb towards $100. The good news is that even if it happens, it won't last. Goldman Sachs recently updated its oil price forecast for the final quarter, saying it now expected Brent crude to reach $90 per barrel by the end of December. Before that, the bank said oil demand could jump by 900,000 bpd if the winter was colder.
"While we have long held a bullish oil view, the current global supply-demand deficit is larger than we expected, with the recovery in global demand from the Delta impact even faster than our above-consensus forecast and with global supply remaining short of our below consensus forecasts," the bank's commodity analysts said in late September.
Then Bank of America said oil could hit $100 per barrel because of the energy crunch that has now gone global, with U.S. Energy Secretary Jennifer Granholm saying this week the department could release oil from the country's emergency reserve to lower gasoline prices. The bank went on to warn that this could make the global economic recovery stumble badly.
The bank pointed to the record-high natural gas prices that forced some utilities to switch to oil derivatives instead, boosting demand for crude and, like Goldman, noted the prospect of a cold winter as another bullish factor for oil.
"If all these factors come together, oil prices could spike and lead to a second round of inflationary pressures around the world," BofA analysts wrote in a note. "Put differently, we may just be one storm away from the next macro hurricane."
Yet even if Brent hits $100 per barrel, it is unlikely to stay there for long, according to John Driscoll, chief strategist at JTD Energy Services. And it would take a lot of things to happen for the benchmark to reach this price level.
"I see that as kind of a lower probability scenario. That is, if everything goes wrong, if we have Arctic weather, if we've got glitches, breakdowns in the deliverability, the supply chains. That is a possible scenario but I don't see that likely to be sustainable," Driscoll told CNBC this week.
It will all depend on the weather, it seems. All forecasters mention a cold winter as a key factor for all energy prices, and all seem to expect it.
"You could see an off-the-charts spike — that is one scenario out there," Driscoll went on to tell CNBC. "I don't really hear anybody talking about the prospects of a mild subdued winter. I think, given all the uncertainty over weather and climate change, we could be in for a wild ride here."
Yet the weather is impossible to predict with any accuracy over longer periods of time, and indeed, current forecasts for the winter season differ dramatically among meteorologists, as Bloomberg reported earlier this month.
The rational thing to do, of course, is to plan for the worst possible scenario, which would be a very cold winter. Indeed, this was what Europe and China tried to do and what became one big reason for the gas price spike. Yet some of that spike, at least, was the result of speculation rather than fundamentals. The fact that gas prices dropped by $50 after Russian President Vladimir Putin effectively said the country will supply additional gas to Europe is quite telling.
By Irina Slav for Oilprice.com 7TH Oct 21
Heavy industry bosses in the UK have been piling pressure on the government to provide emergency cash to manufacturers struggling to cope with surging energy costs.
Business secretary Kwasi Kwarteng said he was in talks with the Treasury to provide emergency funding to heavy industry firms, but the claim was quickly slapped down by anonymous sources at the Treasury.
A Treasury source said Kwarteng had "made up" the talks, although Number 10 said, "Treasury officials are working with Beis (the Department for Business, Energy and Industrial Strategy) as the lead department and Beis is working with a number of different departments on this".
The row has left industry bodies desperate for clarity around whether the government will come to the rescue of manufacturers that are being driven to the brink by surging energy costs.
Gas prices have risen by more than 250 percent since January, which has seen 12 challenger UK energy firms go bust this year.
This has put serious pressure on many industrial firms that are high energy users as they do not benefit from the energy price cap afforded to households.
Director general of UK Steel Gareth Stace today told Times Radio that Boris Johnson needs to "bang ministerial heads together, and take control himself as the Prime Minister".
He is calling for the government to cut "policy costs" around "carbon costs, renewables, capacity, and network charges".
"The government could press a button, pull a lever, and address those additional costs that our competitors don't pay," Stace said.
"And then secondly, address the wholesale price. And that is in the short term, temporary, saying to government, provide us with a certain amount of capacity at a competitive price in that short term that will get us over this energy crisis now."
"If you don't do this now, then what is an energy crisis today could turn into a steel industry crisis in the future."
Speaking to journalists today, Johnson's official spokesman said: "It's a piece of work across government – Treasury officials are working with Beis as the lead department and Beis is working with a number of different departments on this. It's right we have those discussions in the industry."
By City AM 11th Oct 21
- Global oil demand is on course to recover to pre-pandemic levels by the end of the year
- U.S. demand is leading the way, with petroleum product demand approaching all-time highs this summer
- The rollout of vaccines across Asia is only going to speed up the recovery of global oil demand
The $80 per barrel threshold may not be the limit for oil prices in the coming months as global demand recovery continues and record natural gas prices spur more demand for oil products for power generation and heating.
Despite the still lingering concerns over the Delta variant in many countries, mobility in developed economies continues to narrow the gap with 2019 levels amid higher vaccination rates and strong economic recovery. Although developing economies in South and Southeast Asia are still imposing intermittent localized lockdowns, oil demand globally continues to grow and is set to reach pre-pandemic levels within a few months.
So, 2019 was not the year of peak oil demand, as some analysts predicted in the first half of 2020 when COVID had most of the world on lockdown.
In addition, the skyrocketing natural gas and power prices are boosting the overall energy market rally and are set to result in more oil product demand in a gas-to-oil switch, especially in parts of Asia.
On Friday, the U.S. benchmark, WTI Crude, broke above $80 per barrel for the first time since 2014 as the world scrambles for energy supplies for the winter. Early on Monday, oil continued to rise in Asian trade, with Brent Crude topping $84 and WTI at $82.
The rally in prices is not only the result of the energy supply crisis in Europe and Asia.
Global oil demand continues to recover at a healthy pace, although the pandemic is still with us, Ed Crooks, Wood Mackenzie's Vice-Chair, Americas, notes.
The pandemic is still a factor on the global oil market, but "its impact on the world economy and on energy demand is fading," Crooks wrote in a commentary on Friday.
WoodMac - like many other consultancies, analysts, and oil majors - expects global demand worldwide, even at its uneven pace across regions, to reach pre-COVID levels by the third quarter of 2022.
This quarter, global oil demand is forecast to grow to around 99 million barrels per day (bpd), up from 97 million bpd in the third quarter, when demand rose by 6 percent compared to the third quarter of 2020, according to Wood Mackenzie.
Oil demand globally is recovering from the summer Delta variant spike faster than some observers had expected. Then, soaring prices of natural gas and coal in Europe and Asia are forcing more gas-to-oil switching at power generating units globally, further pushing up demand for oil.
Many analysts and oil companies see global oil demand returning to the pre-crisis levels of 2019 as early as the start of next year, if not earlier, by the end of 2021.
Oil demand in the United States is at the forefront of recovery, with petroleum product demand over the summer approaching its all-time highs at about 21 million bpd, Wood Mackenzie's Crooks notes.
"Mobility data show that even as the Delta variant of Covid-19 caused a surge in US infections, people kept driving," he added.
The rollout of vaccines in developing economies in Asia will likely ease the pressure for intermittent lockdowns in the region. The countries with slower demand recovery than the U.S. can be expected to catch up, according to Suzanne Danforth, Wood Mackenzie's Americas markets lead for downstream oil.
"The rebound in high-income countries with high vaccination rates is giving an indication of what other countries can look forward to," WoodMac says.
As demand recovery continues, the supply side is also putting upward pressure on oil prices, after OPEC+ decided last week to keep plans for easing the cuts unchanged, despite calls for more supply from consuming countries, including the United States. OPEC+ will increase supply in November by 400,000 bpd - the minimum the market was expecting ahead of the meeting.
Tightening oil and other energy commodity markets have rekindled speculation about how high oil prices could go and whether they could reach $100 a barrel, especially if this winter in the northern hemisphere turns out colder than usual.
The $80 a barrel threshold is typically seen as the trigger of demand destruction, but with tight natural gas and coal markets globally, this winter's demand-destruction price point could be higher.
By Tsvetana Paraskova 11th Oct 21
Additional Oil Market commentary & Market Data available from the BBC here: Market Data
The Office for National Statistics record the price of heating oil and publish monthly updates on the average delivered cost of a domestic delivery of 1000 litres of kerosene in the UK . The information held by the ONS is freely available online and can be found here: ONS Price of heating oil
Last month's oil market report can be found here:
Goff Heating Oil Price Information September 2021 - Goff Petroleum