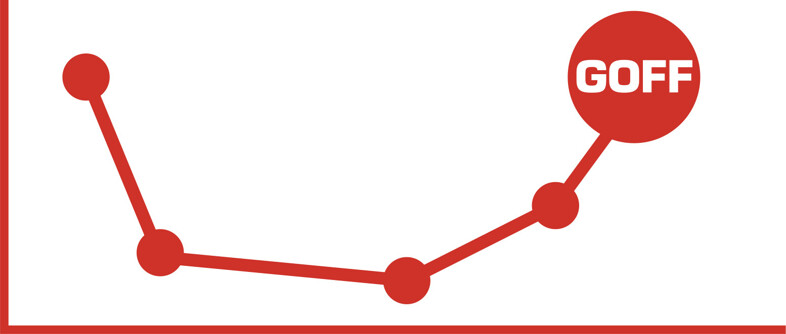 Goff Heating Oil Market Price Information
Oil Market, Exchange Rate and Heating Oil Price Information August 2021.
Brent Crude Dated ($ per Barrel)
Price at Start of Month: $73.90 Price at End of Month: $72.45
Highest Price in Month: $73.90 Lowest Price in Month: $66.52
Pound £ to US Dollar Rate $ Exchange Rate FT:
Start of Month: 1.3898 End of Month: 1.3763
Kerosene (Heating Oil) Cargo (CIF) Price $ per tonne
Start of Month: $624.50 End of Month: $624.00
Highest Price in Month: $625.50 Lowest Price in Month: $588.00
Resulting in a Heating Oil Price (Pence Per Litre) Monthly range: 2.96 ppl
Market Commentary on the Newsfeeds:
From Bloomberg
Oil tumbled again, dropping to the lowest level since May as the U.S. Federal Reserve signaled it was set to start tapering asset purchases within months, hurting commodities and lifting the dollar.
West Texas Intermediate futures fell 3.7%, declining for a sixth straight day and sinking in tandem with equities and other commodities like copper and iron ore. The Fed delivered a fresh blow to crude, which had already been weakening as the delta virus variant hits demand in Asia. A surprise jump in U.S. gasoline stockpiles underscored the risks.
Oil's impressive rally in the first half of the year has lost momentum in July and August amid the threat to demand posed by spread of delta, including in key importer China. Gains in the dollar in recent weeks have also acted as a brake on prices, making commodities priced in the U.S. currency more expensive. At the same time, OPEC+ has pushed ahead with gradually restoring supplies.
"Economic growth concerns, stronger dollar and a risk-off environment are not helping oil," said Giovanni Staunovo, an analyst at UBS Group AG. "Demand will continue to recover in an uneven way over the coming weeks and the oil market remains undersupplied. So that should still support prices down the road."
To cushion the U.S. economy from the blow inflicted by the pandemic, the Fed has been buying $120 billion of assets every month, buoying commodities and stocks. The minutes of the meeting showed that most participants now judged it could be appropriate to start reducing them.
"The overall environment was fragile to begin with, so I think the Fed minutes yesterday just added another layer of fragility to that," said Howie Lee, an economist at Oversea-Chinese Banking Corp. "It's just broad risk aversion across markets."
Source Bloomberg 19 Aug 21
Additional Oil Market commentary & Market Data available from the BBC here: Market Data
The Office for National Statistics record the price of heating oil and publish monthly updates on the average delivered cost of a domestic delivery of 1000 litres of kerosene in the UK . The information held by the ONS is freely available online and can be found here: ONS Price of heating oil
Last month's oil market report can be found here:
Goff Heating Oil Market Price Information for July 2021 - Goff Petroleum