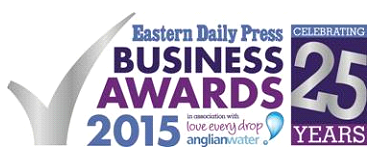 Goff Heating Oil are excited to have been shortlisted for an EDP Business Award. The category we have been shortlisted for is a new category called The Top 100 Accelerator award which celebrates the successes of our leading businesses and is backed by sponsors, Mills & Reeve, Roche, and PwC.
The success of the accelerator businesses will be measured beyond simply looking at the bottom line. These are businesses demonstrating leadership through their outlook and commitment to the business community and also through their commitment to diversity and strong corporate governance at all levels.
Tim Foster Goff Heating Oil CEO said:
"We are excited to be nominated in this new category, being shortlisted in itself is a major achievement that all the Goff team can be very proud off"
The winners will be announced on the evening of November 5th at a glittering ceremony held at the Norfolk Showground Arena, until then we are keeping everything crossed.
www.edp24.co.uk/news/latest-news
November 2015: The results are in and our congratulations go to Broadland Wineries. We are all very pleased for them and proud to have competed against them in the final of the Accelerator Catagory.