In September 2017 Boilerjuice the online heating oil broker introduced a service charge of £2.99 on each and every order it took to cover the cost of its website and the brokerage service it provided.
By August 2019 it found that this nice little earner had a potential to deliver more profit per transaction and increased the cost to £3.49 per order placed. We estimated back then that Boilerjuice could've been earning an extra £1 million every year from it's customers by charging them to place an order on their platform and then handing that order to a real distributor to deliver.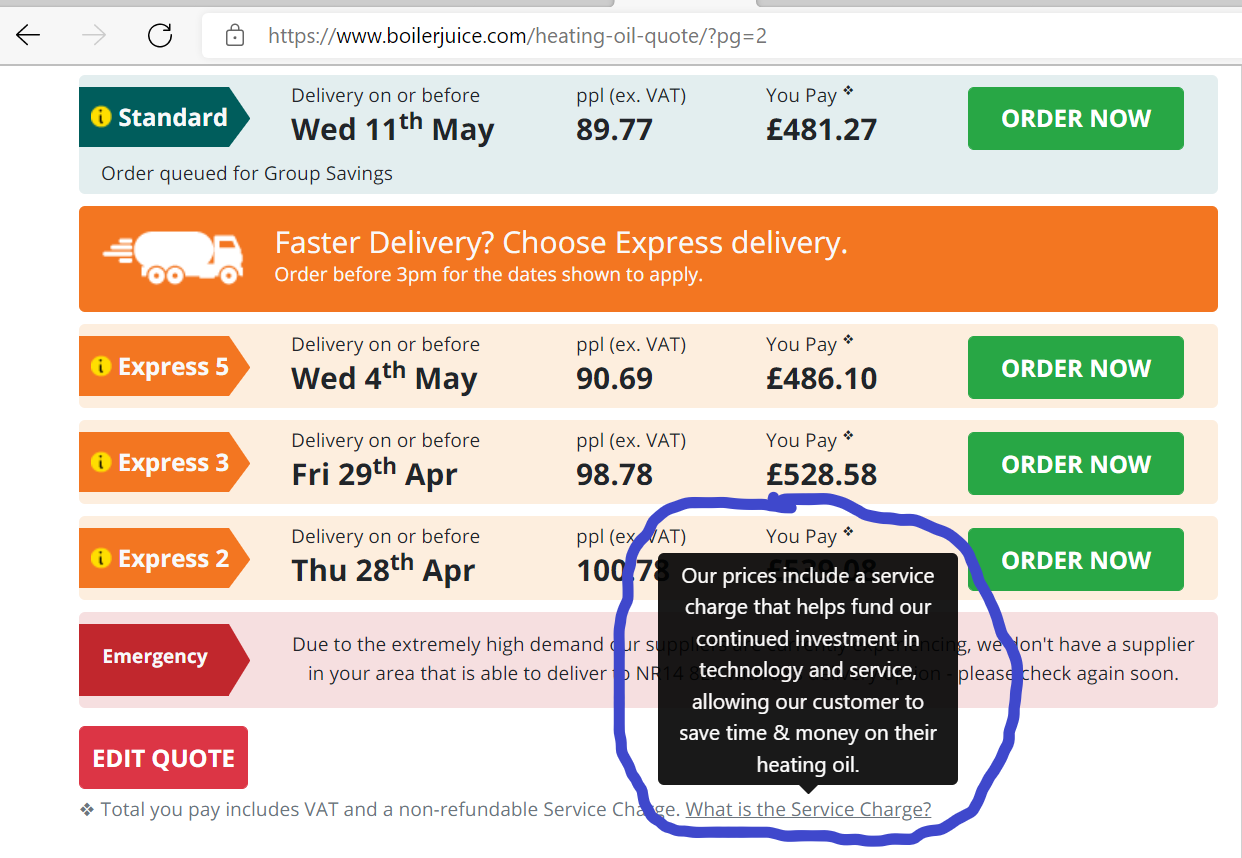 Today in Boilerjuice's Payment Help section What is the service charge? (boilerjuice.com) the charge continues to be explained as:
"A service charge (typically £3.49) is applied to each order of heating oil or gas oil (red diesel) placed on our website or over the telephone.
This charge supports our continued investment in six days a week customer service, and improving our website to make your experience easier and more convenient. We keep a close eye on our prices and fees to make sure we always deliver great value."
However what is described in their own help section as typically being £3.49 is now actually £9.98 according to this 1* trustpilot review.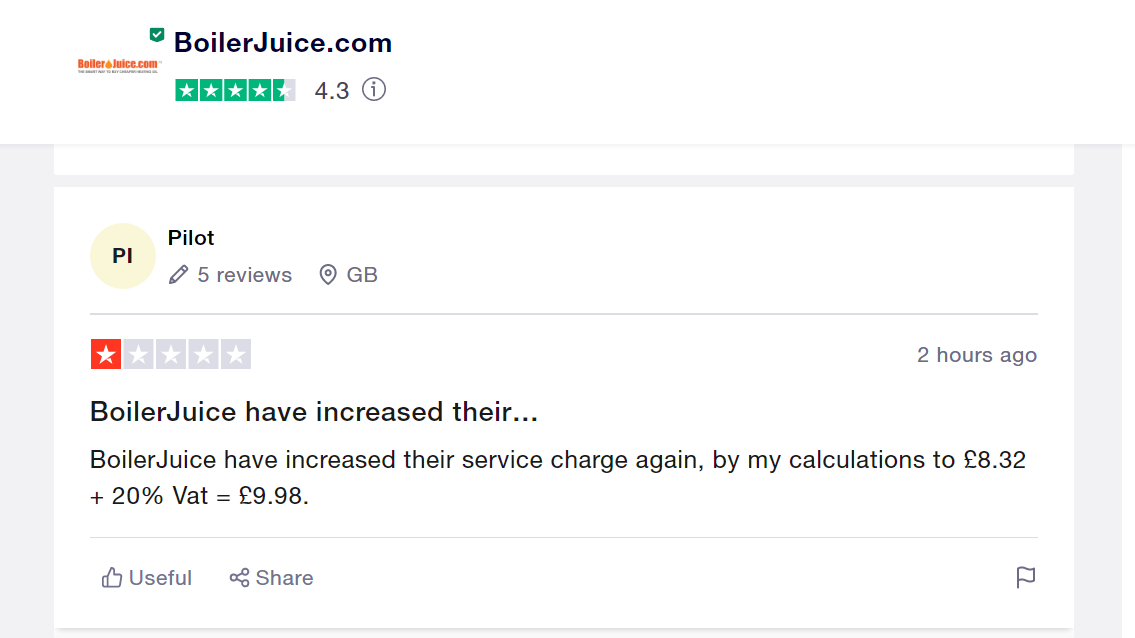 So now Boilerjuice have increased their typical £3.49 service charge by another £6.49 to collect nearly £10 every time you order with them. All to fund their continued investment in technology and service whilst having the cheek to suggest that an additional fee allows you, their customer, to save time & money on their heating oil!
And to then increase this fee by nearly 300% when two thirds of adults in Britain are reporting that the rising cost of energy is causing an incredible squeeze on household budgets is frankly staggering.
As a real heating oil distributor we think it's sad that a broker taking hundreds of orders per day uses each and every one of those orders to squeeze more from their suffering customers to boost the coffers of their private equity owners.
To top up your tank without substantial and sneaky service charges call or click Goff Petroleum now.
Better price, better service, better use GOFF.