A big thank you for all those who voted for our Village Hall Good Causes campaign.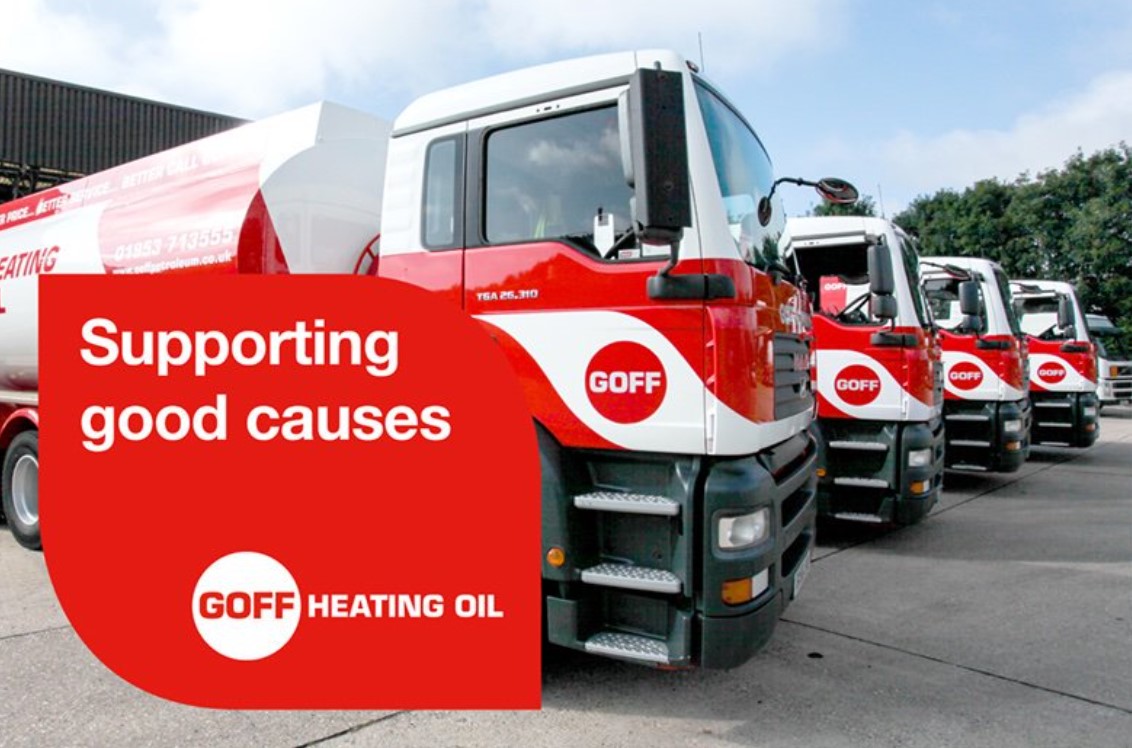 Due to the incredible response and over 1,000 shares we have decided to give 1,000 litres of heating oil away.
So both Tendring Village Hall and Bunwell Village Hall have won 500 litres of heating oil.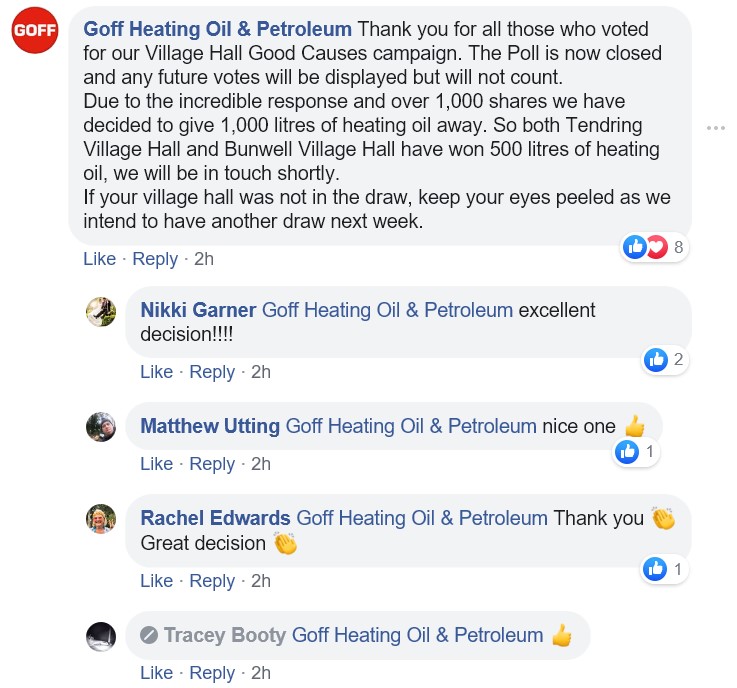 We will be in touch with both Village Halls shortly.
The Poll is now closed and any future votes will be displayed but will not count.
If your village hall was not in the draw, keep your eyes peeled as we intend to have another draw next week. If you wish to find out more about Goff Heating Oil supporting Good Causes or enter your village hall for a future draw you can do so here.