If you have an older friend or relative close to you, Age concern's Winter Wrapped Up guide may help them prepare for this winter's first cold snap of the season.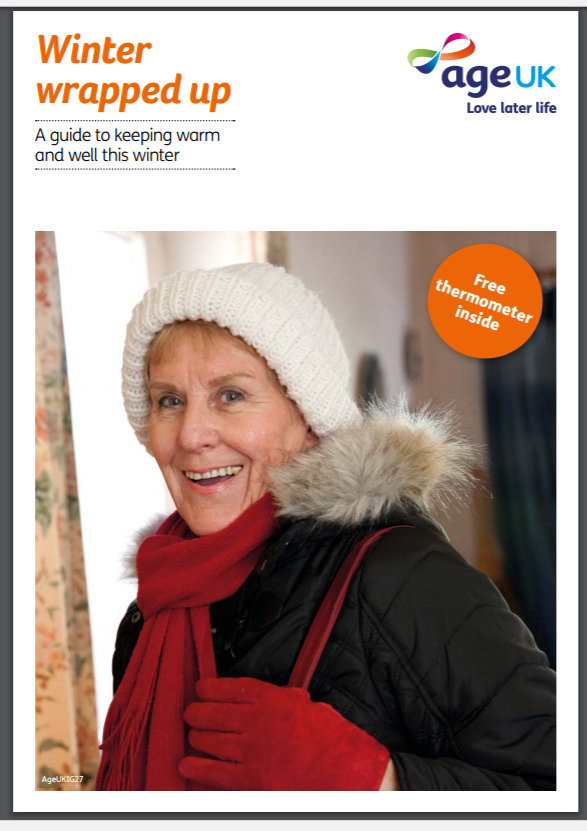 There are some simple things you can do to support older people through the cold weather:
1. Call or visit more often if the cold weather stops your friend or family member from getting out and about.
2. Make sure they have enough basic food items in the cupboard or freezer.
3. Pick up prescriptions if it's too cold for them to go out.
4. Make sure they keep warm, check their oil level and order a Top Up if necessary.
5. Encourage them to get a benefits check to make sure they're claiming everything they're eligible for. e.g. for more on eligibility for Winter Fuel Payments Click Here.
6. And help kick their Winter worries away
Download Age UK's Winter Wrapped Up Guide to find out more ways to help someone stay warm and well.
Source: Age UK