COVID-19 Customer information
The situation around COVID-19 is constantly evolving, so we are constantly reviewing the best ways to protect you and our employees.
We're still delivering to you – but with a few changes
Fuel Deliveries:
For the foreseeable future we are asking our drivers to keep interactions with all customers to an absolute minimum. This means that, for the time being at least, they will need to refuse your kind offers of assistance, tea or a chat. We feel this is the best way to protect everyone.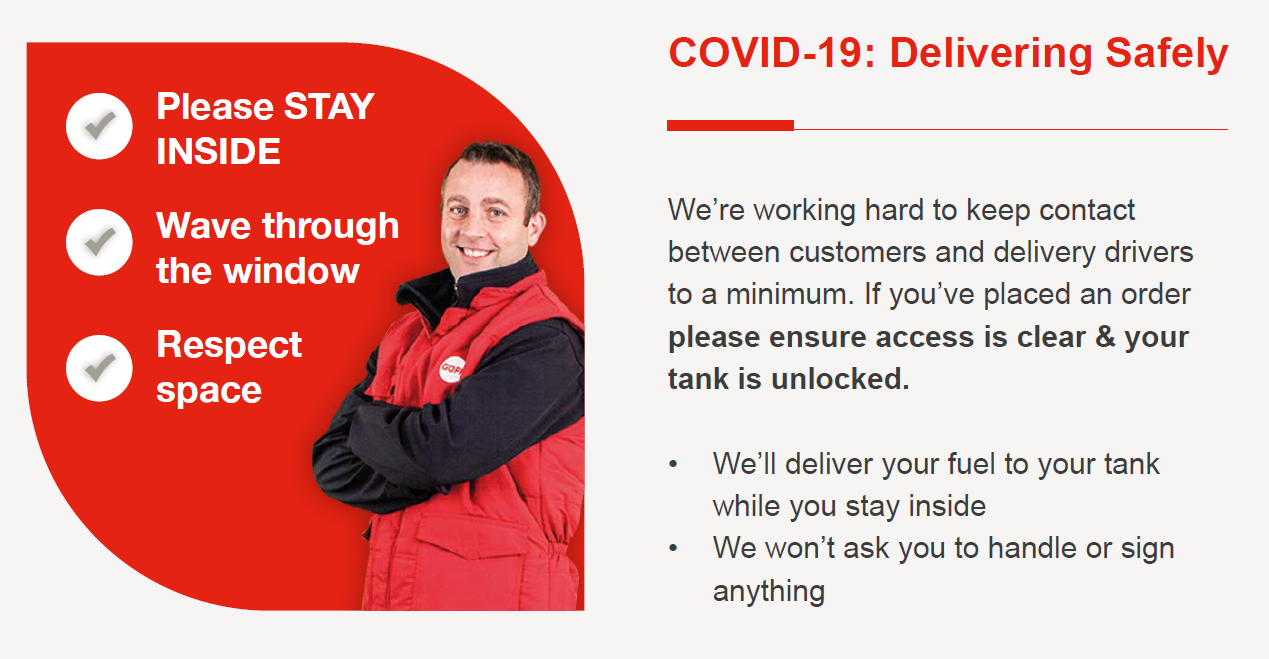 Order Update:
We continue to experience a high volume of orders and customer enquiries and are changing the way we handle them to help our teams and suppliers cope with working from home.
We are doing our very best to maintain our delivery and customer service despite everything that's going on and have taken a number of measures to keep up with customer demand, but with both our suppliers and our delivery teams under pressure we ask for your patience and understanding.
Vulnerable Customers & NHS Workers
We will attempt to prioritise* delivery to the most vulnerable (or NHS staff), perhaps your neighbours or friends, more specifically;
The elderly
Those with pre-existing health conditions
Families with babies and/or pregnancy
Those instructed to Self-Isolate
If you are a vulnerable person (or NHS staff), or enquiring on behalf of one, we ask you to complete this form.
*The order would be prioritised over another taken for the same date on the planned route.
Thank you Michael Goff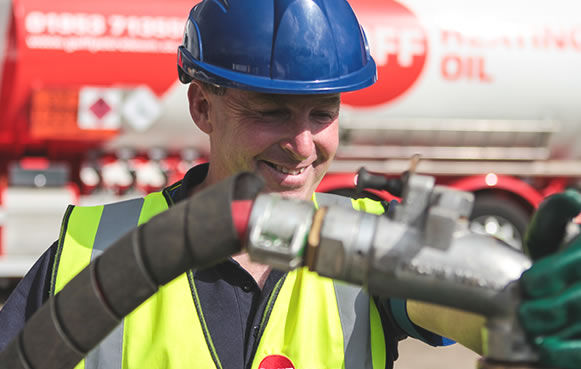 *All our deliveries are metered. Digital meters are time and geo-stamped.