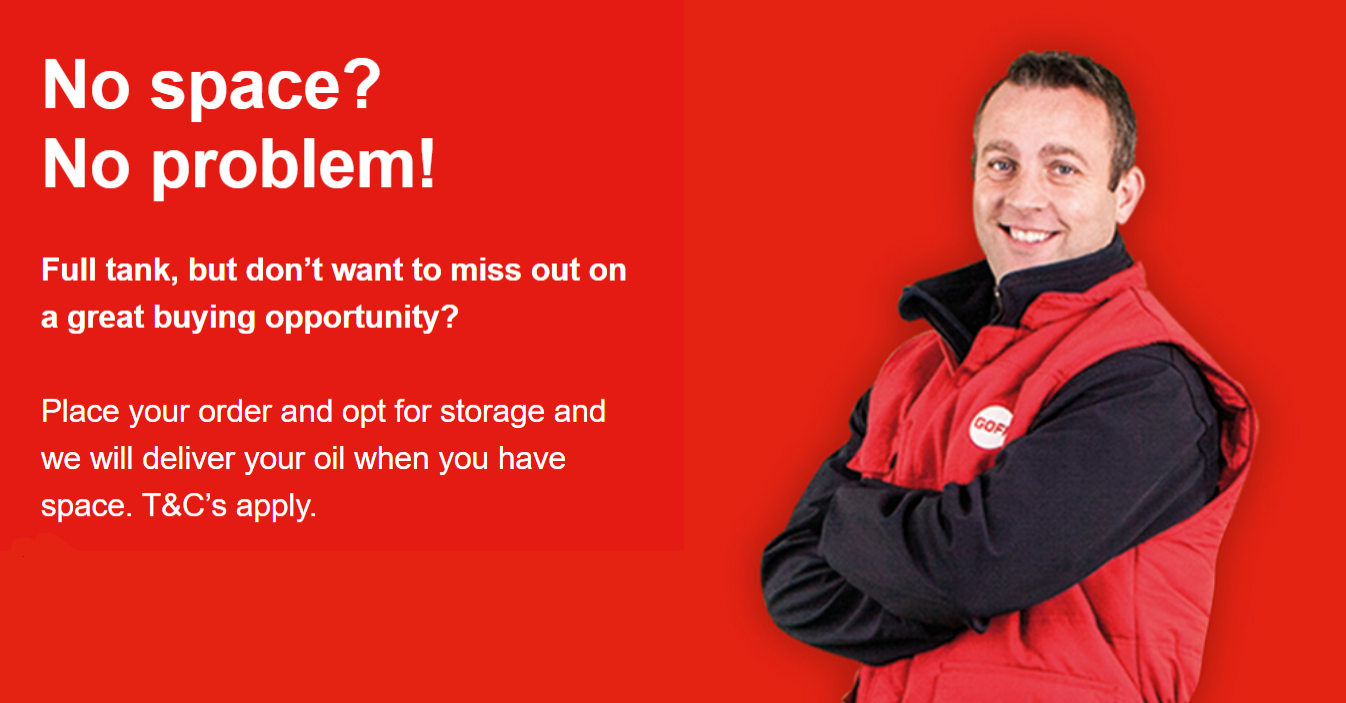 If only I had a bigger tank!
With heating oil at prices not seen this century many customers wish they had a bigger home heating oil tank.
Our domestic heating oil team have come up with an innovative storage offer so you can lock in summer prices for winter happiness.
So you can benefit from the cheapest heating oil prices this century Goff are offering to store your order until you have space in your tank.
If you pay for storage with your order today we will deliver it when you have space in your tank.
Tick the Storage Arrangement option with your order today.

With over 2 million litres of oil in our tanks for Autumn delivery, our storage offer must end this month.
The storage offer will end at the close of business on 31st July 2020.
Take advantage of the low summer prices and fill up now or for the Autumn.