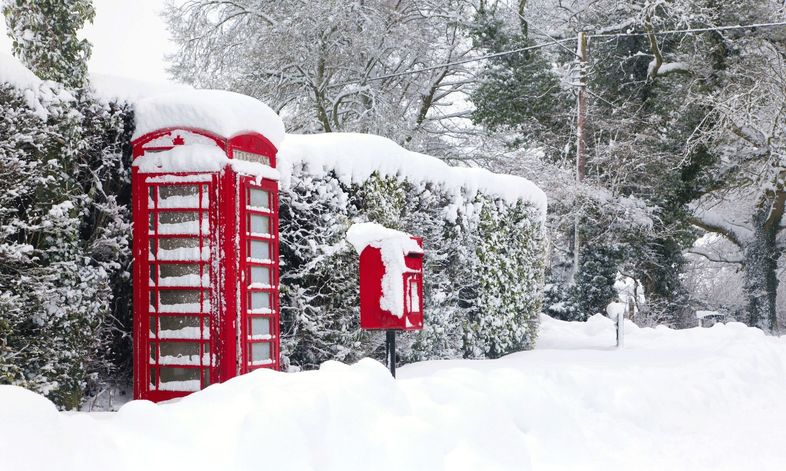 With the kids at home for half term, and the weather freezing outside, why not get them involved in keeping the heat indoors. Here are some of Goff Petroleum's tips to stay warm and comfortable indoors without breaking the bank this half term.
Be Thermostat Smart. According to the Energy Saving Trust your thermostat should be set to the lowest comfortable temperature, which is typically somewhere between 18 and 21 degrees. The temperature you pick will depend on the comfort preferences, and possibly the health needs, of your family. It is important to keep the system running, so do not to turn your thermostat down too low as this can increase the risk of your pipes freezing.
Don't overwork your heating system. Focus on keeping the rooms you use the most, the most comfortable. Close off drafty rooms, stairways or hallways, or consider turning the radiators in seldom used rooms. Close blinds or curtains for extra protection from icy night winds, but open them during the day so sunlight can help heat your home.
Reduce the drafts. This cold weather is an ideal opportunity to pinpoint the drafts in your home, and children can often enjoy a game of hunt the draft. If you find a draft then it might be time to pop down to the local DIY store for materials, but if you can't get there right away, improvise. For example, if you don't have a door guard to block cold air coming in under doors then a rolled up towel can be used as a reasonable alternative.
Clear Radiators. Radiators work by heating the air passing over their surface area. Anything that interrupts the air circulating round or through a radiator reduces it's effectiveness. Dust, draped clothes, and furniture can block the circulation of the air in a room or over a heated surface leaving the room feeling chilly. You can't heat your home if the air isn't circulating freely.
Make sure your oil fired burner is at its most efficient. OFTEC recommends that oil fired appliances and equipment are serviced at least once a year or as recommended by the manufacturer.