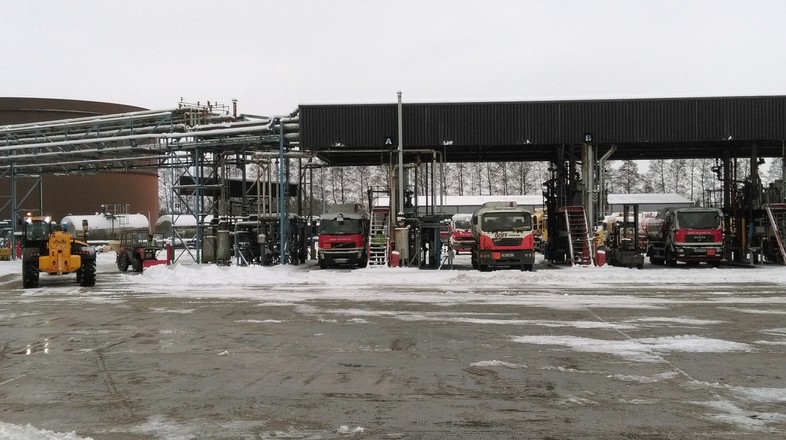 Goff Petroleum Extreme Weather Notice: Delivery & Operation Status
The weather that we have experienced in East Anglia and the South East on the night of 27th February 2018, crippled our road network. It severely impacted on our ability to collect fuel for, and distribute fuel from, our depots in East Anglia and the South East. On 28th February 2018 we triggered our Extreme Weather Operations Plan, and have been running under that plan since.
Our Heating Oil Tanker drivers found the conditions in the rural areas challanging. Many rural roads remain impassable for HGV vehicles, or operating on a single file basis, and traffic is moving much slower than normal.
All our depots have fuel in stock to distribute and are accessible to articulated lorries that bridge the fuel to these depots. Supply of heating oil is limited by shipping delays of feedstock or finished product, and terminals or distribution points with stock are experiencing loading delays.
Yesterday nearly 1000 heating oil deliveries were made. 4 routes were lost. These routes have been rescheduled. We were assisted multiple times on our routes. We again thank the farmers, recovery firms, and other individuals who assisted our tankers. Currently four delivery tankers require repair and are not operational.
The emergency operations team have not stopped working and supporting the vehicles on the road. They are constantly rescheduling orders and dealing with customer enquiries.
We have been experiencing exceptional call demand in our offices and requests for information via email, since the start of last week. We appreciate that you may be calling to check the status of your order or trying to place a new one. If you have placed an order, we will endeavour to contact you ahead of the delivery, but please bear with us as we are attempting to deal with 500% more calls and enquiries than normal.
Our offices are open and fully staffed, but our telephone lines and communication channels have been overwhelmed by this increase. To assist us we would greatly appreciate if your communication can include your postcode, first line of your address, customer ID number if available, and name the order has been placed under. Enquires through social media cannot be answered.
Today we are attempting to make 1220 deliveries. Some drivers and vehicles are working in unfamiliar areas as we have had to reallocte parts of our fleet to support different counties.
We scheduled the deliveries outstanding in the order, and service level requested or paid for, at the time of order, prior to this disruption. A tanker in your village may not have your order on it.
We suffered the operational loss of two vehicles yesterday. Nobody was injured. The vehicles are being recovered to our workshop.
Even prior to this event our industry was experiencing high demand, with longer than normal delivery lead times and product supply disruptions.
We will continue to try to advise our customers with oustanding orders of the intended delivery attempt, by text, email, or phone, when the order is scheduled. If you have an order outstanding please keep access to your tank available.
We would like to thank all our customers and suppliers who have been supportive to us during this crisis period. This was, and is, greatly appreciated by us all.
Issued 10:30 6th March 2018