Goff Petroleum Extreme Weather Notice: Delivery & Operation Status
The weather that we have experienced in East Anglia and the South East on the night of 27th February 2018, crippled our road network. It severely impacted on our ability to collect fuel for, and distribute fuel from, our depots in East Anglia and the South East. On 28th February 2018 we triggered our Extreme Weather Operations Plan, and have been running under that plan since.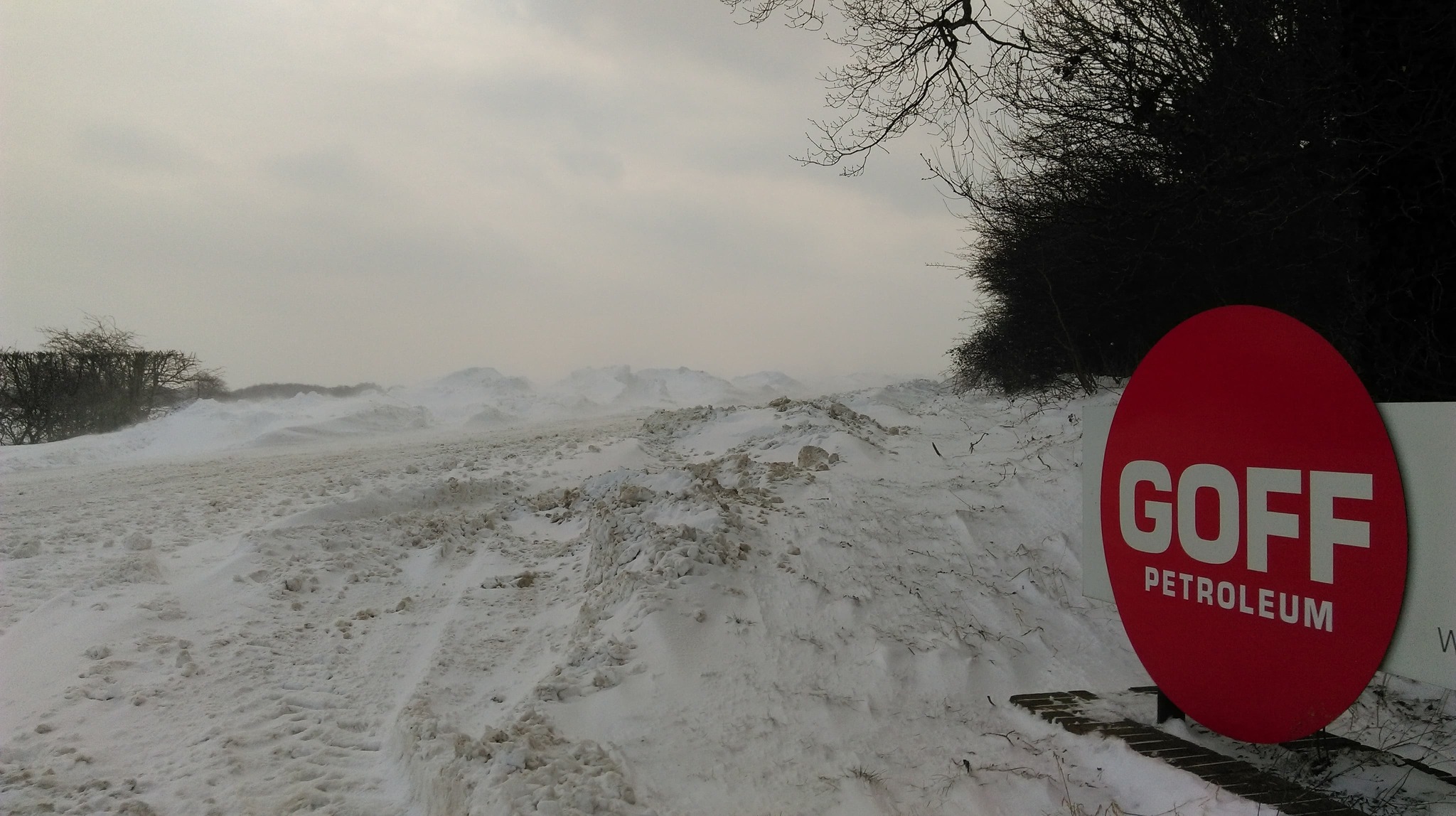 Over the weekend our Heating Oil Tanker drivers found the conditions in the rural areas extremely challenging and dangerous. The impact of the snow and conditions experienced varied hugely, with some villages having good accessibility whereas others remained cut off for HGV vehicles. Depot access and driver availability meant that 394 deliveries were scheduled to be attempted on Saturday, with a further 291 attempted on Sunday. Of the 685 deliveries planned 92 % (percent) were achieved safely. Over 30 incidents of recovery were needed. We thank the recovery firms, farmers, and other individuals who assisted our tankers on delivery routes. Two delivery tankers were damaged in incidents and are not operational.
Our articulated lorry collection fleet moved over 700000 litres of fuel from import terminals, supply points and refineres, to our depots.
The emergency operations team worked all through the days and nights of the weekend to cover and support the vehicles on the road, reschedule orders and deal with customer enquiries.
This Monday all our available drivers have reported to work and we are attempting to make over 1000 heating oil deliveries across 60 different routes.
We scheduled the deliveries outstanding in the order, and service level requested or paid for, at the time of order, prior to this disruption. A tanker in your village may not have your order on it. We are reviewing our pre-disruption orders and will be reallocating our fleet to assist areas most compromised.
We have two depots experiencing problems. One with loading rack failure. One is flooded. Our Engineers have been sent to these sites. We have one tanker currently involved in an RTA. Emergency services are assisting in recovery. Fortunately no one has been hurt.
Even prior to this event our industry was experiencing high demand, with longer than normal delivery lead times and product supply disruptions. This event has generated a three fold increase in demand, which has already resulted in supply points running out of fuel.
We will continue to try to advise our customers with oustanding orders of the intended delivery attempt, by text, email, or phone (where it has been requested), when the order is scheduled. If you have an order outstanding please keep access to your tank available.
We would like to thank customers who have been supportive to us during this period. This was, and is, greatly appreciated by us all.