Goff Petroleum Extreme Weather Notice: Delivery & Operation Status
The weather that we have experienced in East Anglia has crippled our road network, and this has severely impacted on our abilty to collect fuel for, and distribute fuel from, our depots in East Anglia and the South East. On 28th February we triggered our Extreme Weather Operations Plan.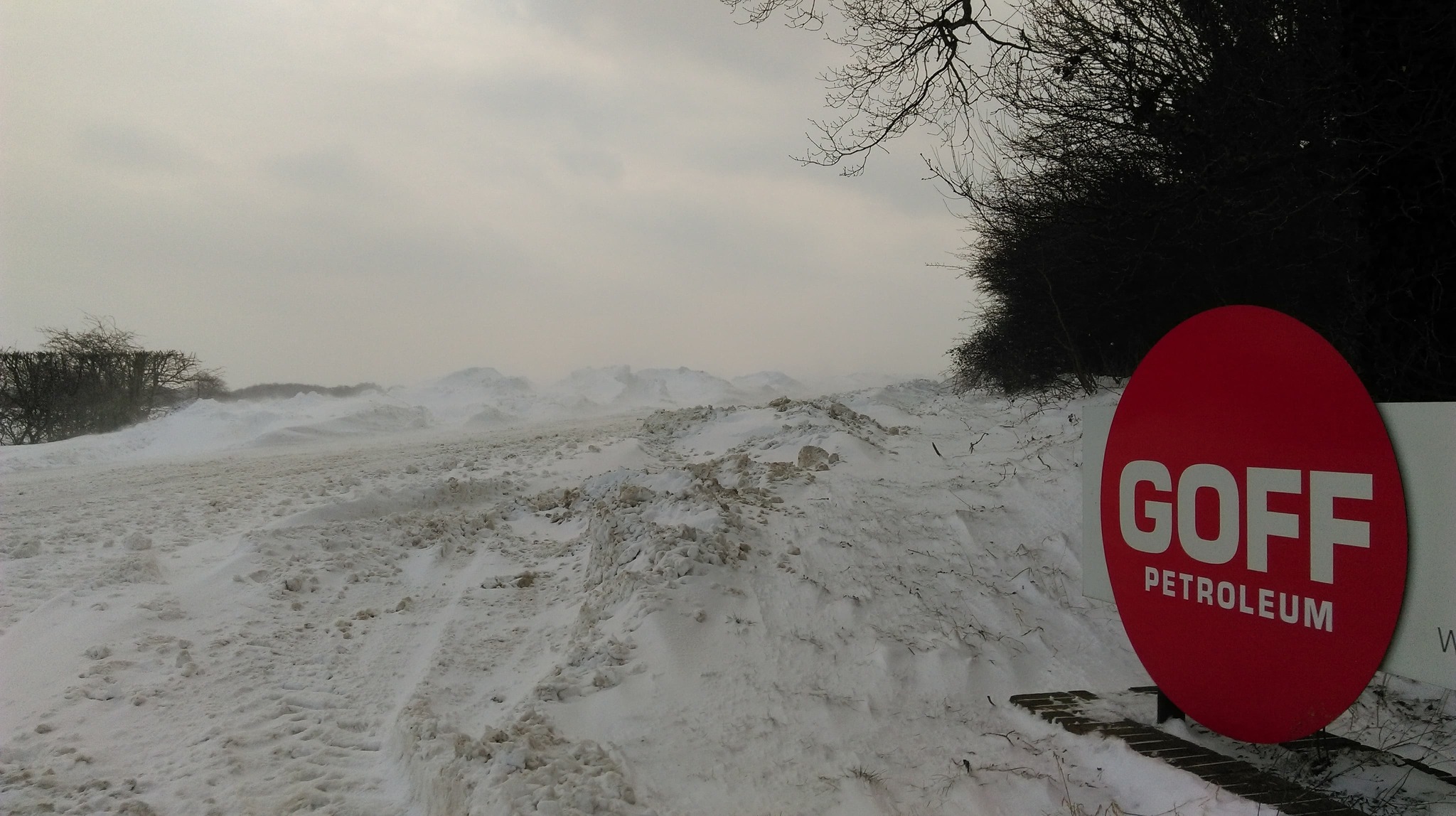 Our Wymondham Head Office in Norfolk is currently manned. We have 8 staff in that office (Saturday 14:00). Our staff have been allocated roles under our Extreme Weather Operations Plan. All other offices are closed.
On Friday our Heating Oil Tanker drivers found the conditions in the rural areas served by us extremely challenging and dangerous. Despite this a number of deliveries have been made in areas that we have been able to safely access.
This weekend we are both collecting fuel from import terminals, now that the access roads have been partially cleared, and our delivery drivers, with available hours, are focusing on areas that we have not thus far been able to get to.
We have 14 delivery drivers scheduled to make deliveries on Saturday, and a further 13 on Sunday. Our hope is to be able to operate every depot, with our full team from Monday. The customers on routes this weekend have been informed, as have some for routes on Monday. Our Operations team are working over the weekend to cover and support the vehicles on the road.
We continue to schedule the deliveries outstanding in the order that they were taken prior to this disruption, and so a tanker in your village may not have your order on it.
We would like to thank customers who have been supportive to us during this period. The small team here are real people doing the best job we can.
We are sad to say that we have been subject to personal attacks and abuse. This is taken both personally and deeply. Our team has worked really hard through this difficult time, struggling to get to work, and doing the very best they can. We have been subject to abuse, by phone, online, on social media, or in person. It is unreasonable for anyone to be expected to endure this. Our team have been instructed to terminate calls and cancel orders if treated this way.
We have not yet received dispensation from the DfT (Department for Transport) and BEIS (Department for Business, Energy and Industrial Strategy) to allow all our drivers to work extended hours, currently restricted by the Working Time Directive for HGV drivers. Our industry trade association the FPS (Federation of Petroleum Suppliers) is actively seeking this as a matter of urgency for the oil distribution industry as a whole.
All our efforts are dependent on weather and road conditions, and we continue to thank customers for their understanding and patience at this extremely difficult time.
Our News Section below has copies of previous updates
Our next Update will be on Monday morning.