Congratulations to:
Gayton Jubilee Hall
Winner of our October 2019 Facebook Poll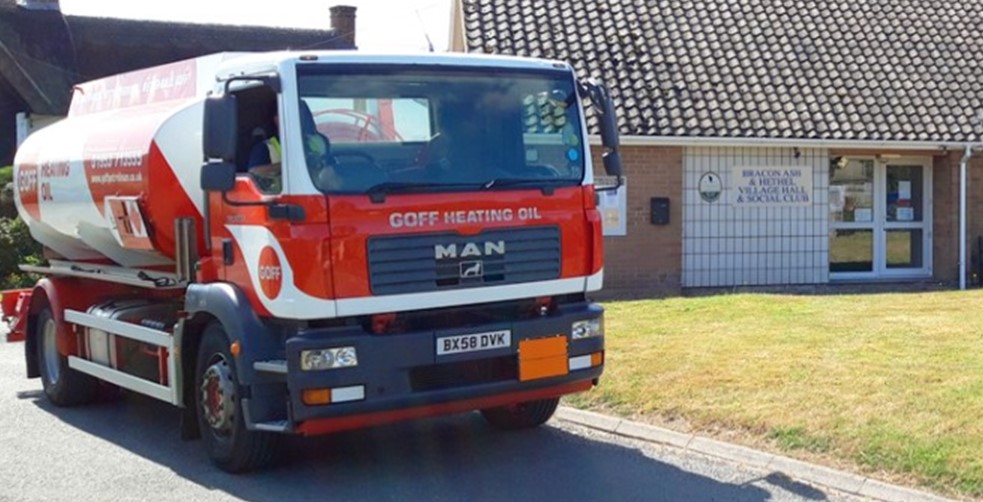 Our September 'Good Causes' draw received such an incredible response that we've decided to do it again! Each Goff Heating Oil depot has picked another local village hall from over 200 entries and we have 10 that need your vote.
The entrants in this Village Halls Facebook poll are:
Boxted and Hartest Institute - IP29
Comberton Village Hall - CB23
Gayton Jubilee Hall – PE32
Gestingthorpe Village Hall - CO9
Gimingham Village Hall - NR11
Mereside Village Association – PE26
Offton & Willisham Village Hall – IP8
Ringstead Village Hall – PE36
Shelfanger Village Hall - IP22
Wartling Village Hall Trust - BN27

This link will take you through to our Facebook Page where you can click on the discussion tab to open the poll and place your vote. The poll will close on 16th Oct at 10am.

Don't forget to like our Facebook page, share the poll page, comment on the post and invite your friends and the wider community to vote in support of your local village hall. Every vote counts!
Good luck to all our Good Causes