Goff Heating Oil are proud to support local causes and charities by providing them with a chance to win free heating oil. We have selected 7 for this December's prize draw.
The entrants in this Good Causes Facebook poll are:
4YOUTH in Brightlingsea, Woolpit Recreation Ground, North Walsham Rugby Football Club Juniors, King's Lynn Samaritans, Murrow Pre-School, The Benjanmin Foundation in Norwich, and Pro-Corda Trust.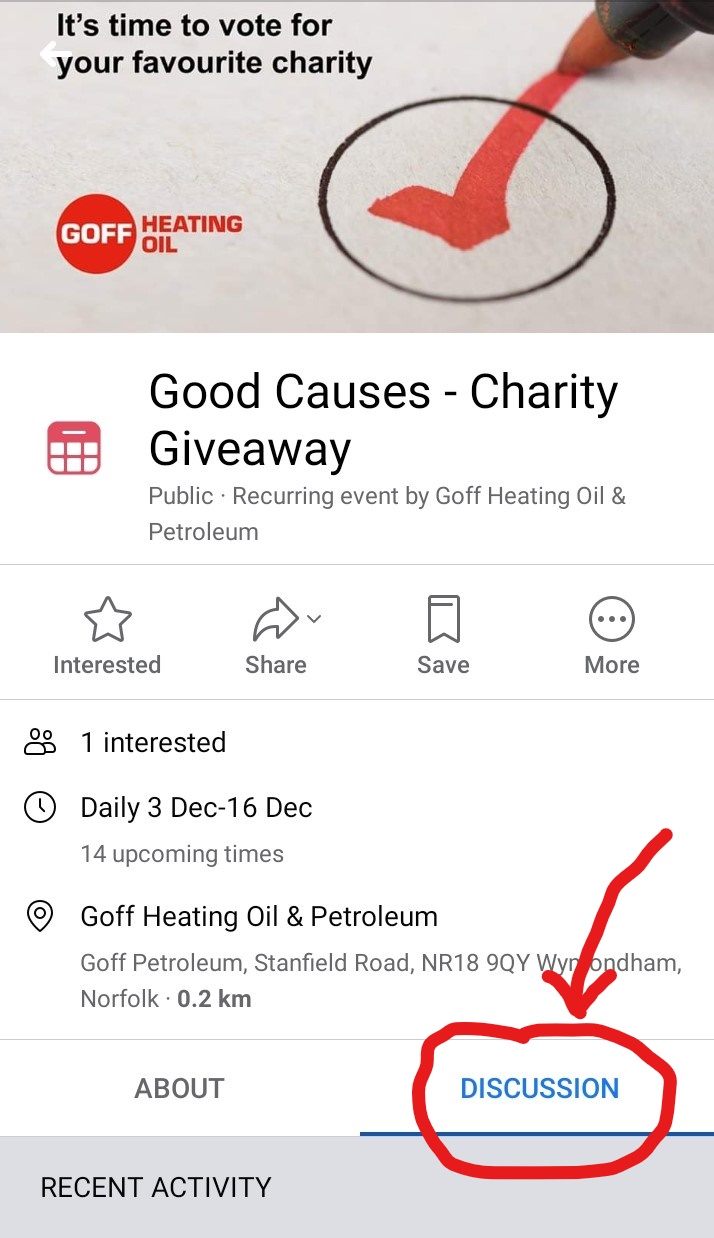 This link will take you through to our
where you must click on the discussion tab to open the poll. Simply click on your chosen good cause to place your vote.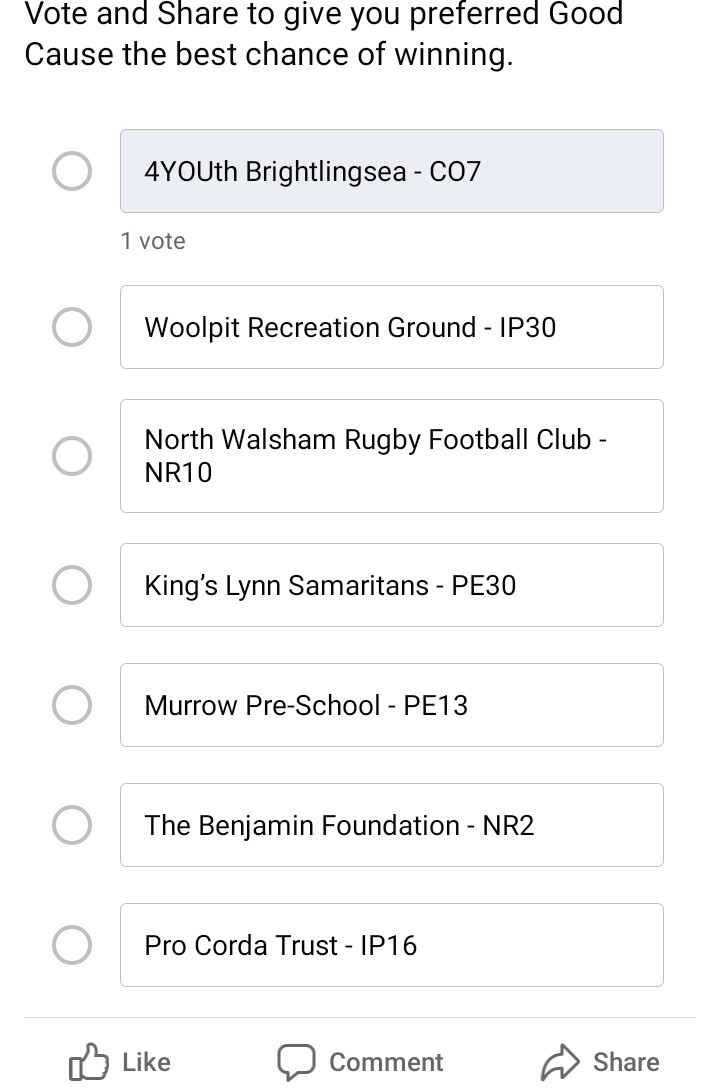 Voting closes just before midnight on the 16th December 2019.
Good luck to all our Good Causes
If you wish to find out more about Goff Heating Oil supporting Good Causes or enter for a future draw you can do so here.